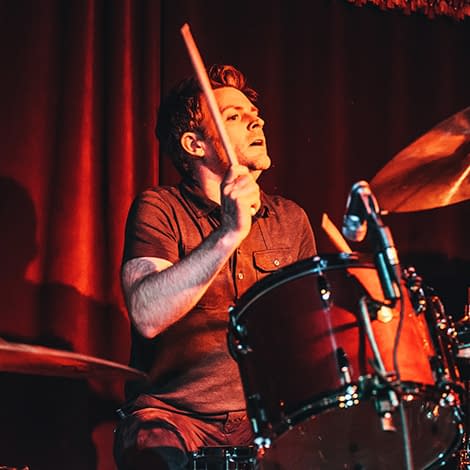 About Josh Power
My first desktop machine was a Tandy TRS-80 Model 1, and I wrote my earliest program as an eleven-year-old – although I realize that's not uncommon at all today compared to the early 80s! After moving to Austin in 1992 I eventually learned how to develop front end code, and my first commercial website went online in December of 2001. In the years that followed I worked as a freelance web designer and developer, and in 2003 I joined forces with Ally to form Alyson Design LLC.
I really enjoy the process of producing screen printed posters – it's such a strange combination of being slightly stressful, tedious, and gratifying, nearly always in the same moment.
I play the drums and the violin, and have toured nearly every region of both the US and the UK in various bands.
Nothing beats the feeling of creating something new whether it has been developed with a computer, performed on stage, or captured in the studio.